The 2017 Septa service plan has been released and it includes a possible change to an existing Upper Dublin Route.
From Philly.Com:
ROUTE 310 SPLIT

Plan: Divide an 11 mile route in two that currently runs through Upper Dublin, Upper Moreland, Horsham and Abington, providing service from the Willow Grove Mall to shopping centers and office parks in the area. The two new routes will each be about seven miles long. One of the new routes will travel between the mall and the southern stops (in green). The other will go from the same starting point, but service the northern stops (in gray). The split routes would provide more service than exists today.
This is the route now.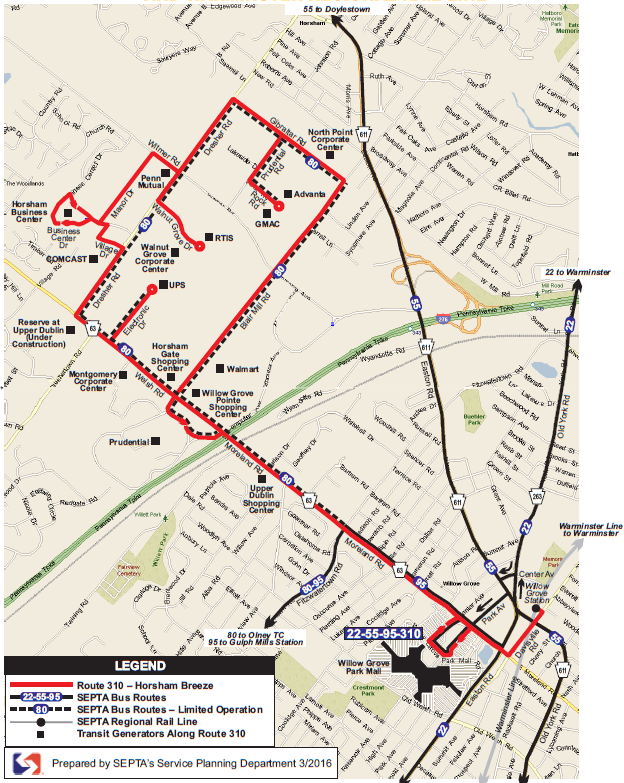 This is the proposed route.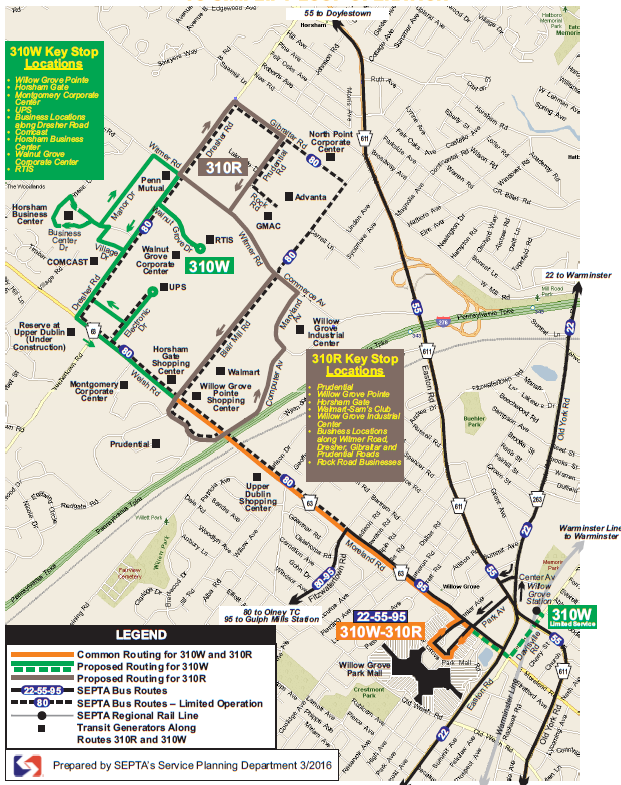 The current route takes over an hour and is becoming overcrowded. If approved, the change would take place this fall.