As part of the Philadelphia Museum of Art's Inside Out Program, Ambler residents get free admission to the Philadelphia Museum of Art this coming weekend, Saturday, October 17th and Sunday, October 18th. This boon to the community bookends the installation of high-quality reproductions of the Museum's collection placed around Ambler on August 21st.
From The Philadelphia Museum of Art Website:
About Inside Out
Inside Out was conceived by the Detroit Institute of the Arts as a way to engage the community in its collection, and has been in hundreds of locations over the past five years and engaged thousands of residents. Knight Foundation, which believes that weaving the arts into the fabric of communities inspires the people who live there, is helping to continue the success of the project by funding the program in several cities around the country, including Akron, Ohio, and others to be announced in 2016. Philadelphia is the third city to present this innovative program, thanks to Knight Foundation's support. To participate in Inside Out, download the application by visiting philamuseum.org/applyinsideout.
Residents who wish to take advantage of the free admission need to present their identification and mention "Inside Out" upon entrance to the Museum. If you have yet to see the installations around Ambler, Ambler Main Street put out this nifty map so you can find and identify the pieces placed in the Borough. Make it an Art weekend!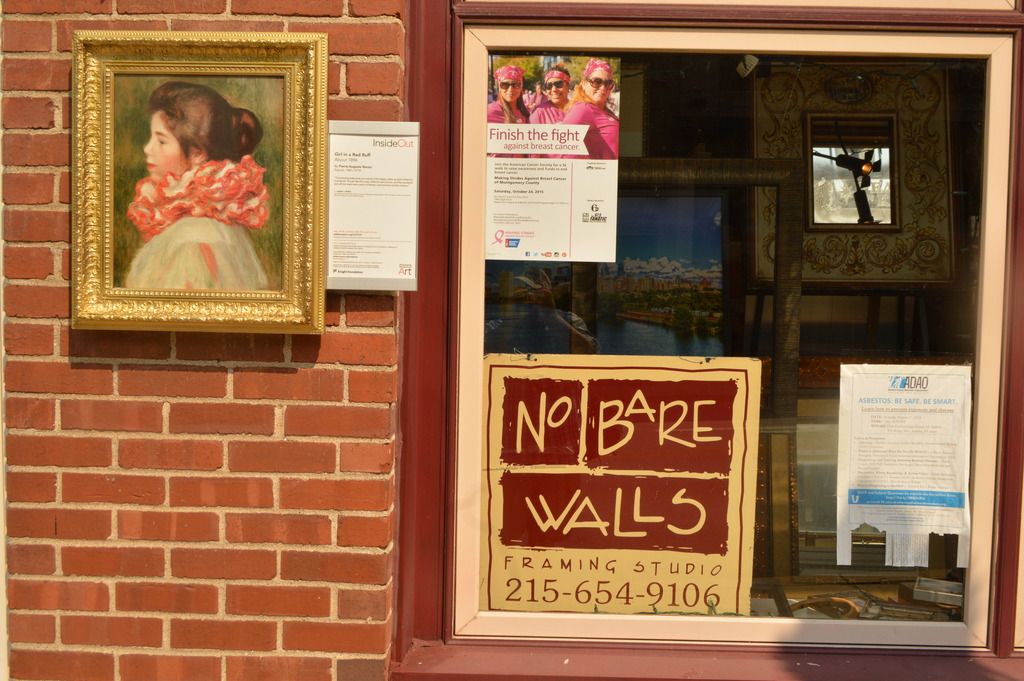 For more information, visit http://www.philamuseum.org/